[raw]
Bark, Mulch, Wood Chip in Wetherby, Tadcaster, Leeds & Harrogate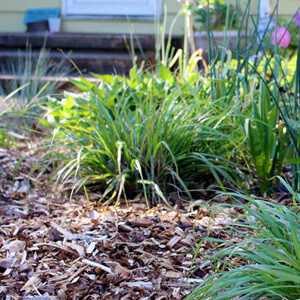 Do you need Wood Chip for your garden, a play area or an outdoor area or project? Well look no further, we can help. As a result of our works as Tree Surgeons,  woodchip is a by-product that we can recycle. Therefore, we offer a free delivery service within a 5-mile radius of our yard in Bardsey.
Book Your Delivery
Call for a quote. We deliver to Spofforth, Wetherby, East as far as Tadcaster, South as far as Aberford and West as far as Roundhay and most areas in North Leeds.
If you are out of the 5-mile free delivery zone please contact us and give us your postcode, we can then provide you with a delivery cost (our delivery charge is minimal).
Wood Chip Quantities
We can deliver using several means of transport. For example, our Ford Transit Tipper Truck is used for loads up to 6 Cubic Metres. Plus we have a 7.5 tonne truck and a tractor with a trailer which we use for larger bulk loads.
For instance, we have been involved in many community projects by supplying them with wood chip. If you need any or any waste wood for a project, then please contact us and we can discuss further.
See the latest projects we have donated to by clicking the links below:
Wood Recycling & Biomass
Biomass is a renewable, organic material, that comes from plants and animals. Our wood Biomass can be burned directly for heat or converted to renewable liquid through various processes.
We recycle our wood into logs, these are then used as fuel for heat. For instance, our wood is reduced down and sent to the power stations to be used as Biomass Fuel. Read more about our waste wood
Contact us today with your Wood Chip requirements
Wetherby 01937 573 689    Leeds 0113 418 2302     Harrogate 01423 603 025